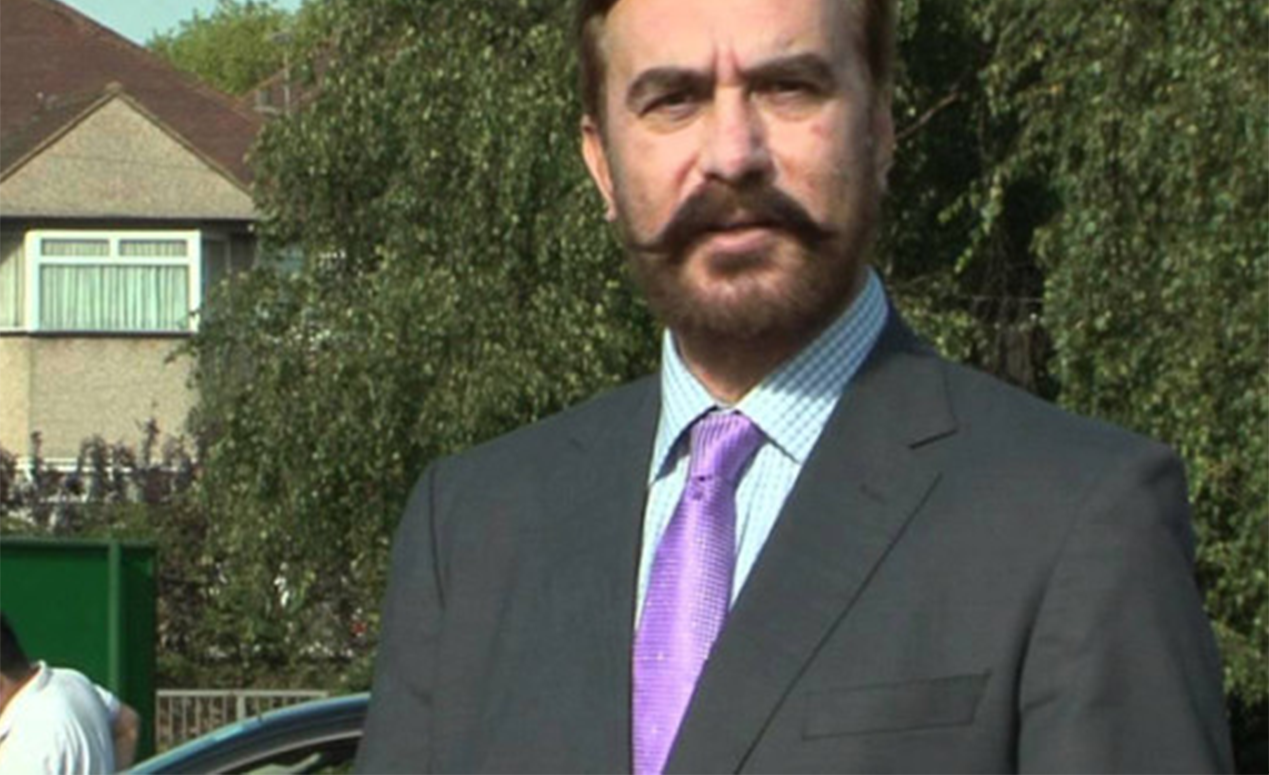 Prison reforms and prisoner rights
Having been detained himself, Mr. Ansar Burney saw the conditions where detainees were living and set about promptly to help them. He started by visiting numerous jails and mental institutions in Pakistan searching for people bound on false allegations, locked away without charge or people who had been framed. ABTI has worked for the cause for equity for over forty years and has been fruitful in getting the arrival of more than 900,000 confined people from different parts of the world. We continue to work for the release of illicitly or unjustly confined people.

Through surprise inspections and by having representatives in detainment facilities and mental establishments, the ABTI screens to guarantee that no detainee or patient is manhandled. We have effectively campaigned for better everyday environments and food, separate jails for people, schooling and preparing for detainees. ABTI worked with authorities to bring an end to the shackling of mental patients and kids in chains and has effectively figured out how to end the act of imprisoned women giving birth in jails.

Because of our campaigning and donations, better clinical equipment and staff are presently working in prisons and asylums – offering better clinical benefit to detainees and particularly patients. Intellectually Disabled patients locked in jail due to absence of room in medical clinics are sent back for better care. Ladies prisoners and patients who might have had babies during their confinement, with simply each other to help, are presently under the oversight of female medical attendants after ABTI raised this matter with the respective Government Authorities. Moreover, ABTI was the principal NGO in Pakistan to raise voice for Covid19 vaccinations for prisoners in various prisons of Pakistan.

ABTI staff continues to meet with female prisoners and patients to investigate charges of sexual maltreatment prompting a decrease in jail assaults. It was because of our umpteen endeavors that a ban was enforced for female detainees being managed by male staff.

Non-Muslim prisoners, unfit to play out their strict obligations previously, are currently given what they need to practice their faith. In the period of Ramadan, non-Muslim detainees are presently given food by ABTI so they are not compelled to fast.

ABTI has delegated a team which monitors different jails and mental asylums to deal with mental patients and prisoners. One of its accomplishments over the course of the years has been the assortment of information on Pakistani detainees bound in various prisons all over the world. Indeed, even post Covid19, ABTI, keeps on giving lawful counsel and administrations to numerous such people and orchestrated their bringing home when released.

Similarly, we have been able to obtain the release of a number of foreign nationals from Pakistani jails and returned them to their respective home countries at the ABTI's expense. This would not have been able without the support of our doners.
Prominent cases
ABTI has been engaged with the arrival of thousands of prisoners from jails across the world. The following are some of the most prominent cases:
Release of Mr. Syed Muzaffar Ali Shah
In 1985, Syed Muzaffar Ali Shah visited a police station to hold up a robbery report. He had been arrested under the Lunacy Act 37 years earlier. He was kept while never being charged or introduced under the steady gaze of a court. He was finally released after the efforts of ABTI.
Release of Mr. Mehar Din
Arrested by police at age 20 on charges of homicide since he had a similar name as the individual they were searching for. Meher Din went through the following four years in jail until he was vindicated. He was re-captured on another homicide allegation and went through the following seventeen years in the jail while never showing up in court. He was at last moved to a mental asylum inside a jail and had no contact with his family for a very long time. He was released in 1987 after he was found by Mr. Ansar Burney.
Release of Mr. Mukhtar
Mukhtar was captured in an endeavored murder case in 1952 in Kohat and was condemned to seven years of hard labour. Following 18 months in the D. I. Khan Jail, he was shipped off the Peshawar Jail, where he stayed for the following 18 years without being accused of any wrongdoing. In 1970, when somebody saw his proceeded with imprisonment, he was released however was rearrested in Karachi where he stayed until 1987 when he was found by Mr. Ansar Burney who took this matter to the Sindh High Court and he was at last released. Mukhtar had spent an aggregate of 35 years in prison.
Release of Mr. Mohammed Akhtar
A female prisoner was sent to prison in 1946 where she was raped and gave birth to Mohammed Akhter in 1948. The mother then died when Akhter was five years old. With nobody to guarantee him, he went through 40 years in the jail, never leaving its premises. He was spotted by Mr. Ansar Burney during a visit to the jail and delivered in 1988.
Woman imprisoned for 55 years
A young lady, whose name was rarely known, was captured in 1936 at age 15 for upsetting the British Viceroy at that point. With no charge or steadily being introduced under the watchful eye of a court, she stayed in jail for a very long time, becoming deaf and mute. She was released in 1991 at age 70 solely after she was found by Mr. Ansar Burney who took up her circumstance with Sindh Governor, Justice (ret'd) Fakhruddin G. Ebrahim, who ordered her immediate release.
Release of Ms. Ghulam Fatima
A witness to the murder of her husband during the Muslim-Hindu riots of 1947, Ghulam Fatima lost her mental balance and was arrested by the police for loitering and sent to Lahore Mental Prison where she remained for 45 years. She was discovered by Mr. Ansar Burney during a trip to the asylum and released in 1992.

An observer to the homicide of her husband during the Muslim-Hindu mobs of 1947, Ghulam Fatima lost her psychological equilibrium and was arrested by the police for sauntering and sent to Lahore Mental Prison where she stayed for 45 years. She was discovered by Mr. Ansar Burney during a trip to the asylum and released in 1992.
Lobbying against death penalty in Pakistan
As a human rights lawyer and expert on the Pakistani legal system, and well aware of its growing edges, Mr. Ansar Burney had appealed to both the Pakistani Supreme Court and various leaders of Pakistan to drive capital punishment of all sentenced detainees to life imprisonment.

As a result of investigations by ABTI, many condemned to death in Pakistan are in fact either innocent victims of false testimonies or circumstances, or now mentally and physically disabled due to their long-term repression in brutal and insensitive conditions within Pakistani prisons
In 2012, as an immediate consequence of Mr. Ansar Burney's petitions, Former President of Pakistan Mr. Asif Ali Zardari instructed different departments of the Pakistani government to give guidance on the chance of changing over all capital punishments in Pakistan into life detainment. The President deferred executions for two years.
However, following the 2014 Peshawar school massacre, Pakistan lifted a moratorium on death penalty. It has to be noted that the moratorium was not put in place as a result of Burney's actions though he might have affected that earlier decision.