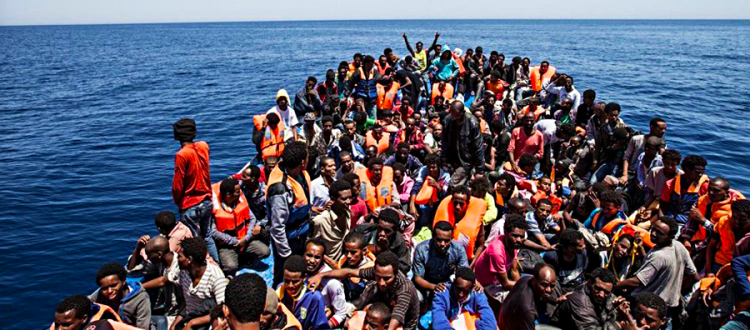 09 APR 2014
Our mission against human smuggling & trafficking
Human Trafficking is a horrendous crime that has destroyed the lives of millions of people around the world. It has involved the abduction, cruel and inhumane treatment, humiliation, serious injury and even death of innocent men, women and children.
It is a big "business" in many parts of the world, especially South Asia, from where thousands of people are either smuggled or trafficked each year – for purposes of drugs smuggling, to be used for slave labor and young girls and women forced into prostitution.
Many are lured with the false promises of a better life, a better future – never expecting what they will actually be put through. Those unwilling are abducted, young children bought from their parents and young girls bought and sold in markets.
The Ansar Burney Trust began its struggle for the release and welfare of many such victims 16 years ago; starting with the plight of women and children used for the purpose of drugs smuggling.
Drug Smuggling in Pakistan
Every year, hundreds of women and children are forcibly used for the purpose of drugs smuggling to various destinations around the world. In many of the instances, they are forced to carry the drugs in capsules inside of their bodies.
Abducted or bought from open markets, these women and children are threatened, beaten, starved and even warned with the death of family members if they hesitate in any way. In some instances, young children of the women involved are kept behind with the smugglers to insure full cooperation.
The women, along with the kids, are then given new identity cards where they are shown as a family and given bags full of drugs to be transported to various sites across the country.
At other times, the women are paired with men and shown in new passports as a married couple and the children are shown as their kids. They are then forced to swallow and place capsules full of drugs inside their bodies for transportation to foreign countries; where even after full cooperation and delivery of drugs, they are likely to be sold for prostitution and slave labor. Or if caught, they then face prison and even the death sentence.
On several occasions, the Ansar Burney Trust has fought for the welfare of such persons; some of whom were released from Middle Eastern countries where they had been sentenced to death for crimes they were forced to commit. One such case involved children as young as five years old, who were arrested along with some women carrying capsules filled with drugs inside their bodies – all were sentenced to death – finally released after an investigation by the Ansar Burney Trust and appeals to the Saudi leadership.
In this regard, members and volunteers of the Ansar Burney Trust visit various prisons and review case details of many South Asian prisoners in Middle Eastern Countries. In Pakistan, we work to locate and prosecute the men responsible